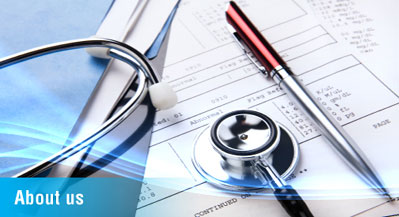 EDUTEK™ INSTRUMENTATION is a company with a technically superior, highly reliable and competitively priced product range, that is backed by a professional and ethical business approach.
EDUTEK™ INSTRUMENTATION
has successfully carved a niche in the global lab instrumentation market since its establishment in the year 1973.
EDUTEK™ INSTRUMENTATION with enormous and diverse experience, we are one of the leading exporters and manufacturers of Scientific Instruments, Laboratory Glassware, Laboratory Equipments, laboratory Research Instruments, Pharmacy & Pharmacology Instruments, Medical & Surgical Products, Hospital Furniture & Equipments, Educational Laboratory Equipments & Educational Instruments
EDUTEK™ INSTRUMENTATION has been able to increase our clientèle worldwide. We have also participated in various International tenders successfully and bagged prestigious and valuable orders.
We have a vast experience in our trade both in domestic and International market.
Our Strength
We have specialist engineers and technologists who are actively involved in the development of new products which are more user friendly, reliable and industry specific products. Our team not only has vast technical knowledge but also worldwide experience in customer relationship.

We use various types of facilities and techniques, which are extensively used for conducting quality checks. The stringent quality control checks are performed at each and every stage of production.

We also manufacture and provide modified or custom-designed models, when our standard models do not satisfy the application requirements
EDUTEK™ INSTRUMENTATION offer wide range of scientific instruments and laboratory equipments of Excellent Quality at Low Prices, with a Huge Selection and Personalized Customer Service

Instruments for Research Labs, Colleges, Schools and various industries like:

+ Life sciences
+ Chemical
+ Petrochemical
+ Semiconductor
+ Pharmaceutical
+ Environmental
+ Biotechnology
+ Food & beverage
+ Agriculture
+ Energy
We maintain a huge ready stock and offer wide range of products like Microscopes, Physics Apparatus, Chemistry Instruments, Laboratory Plasticware & Glassware, Biological Equipment, Anatomical Models, Educational Charts, Laboratory Research instruments, Pharmacy Equipment, pharmacology instruments, Electronic Instruments & Training Kits, Laminar Air Flow, Spectrophotometer, Hospital furniture & instruments etc to name a few.

We believe that SERVICE has a special meaning and that QUALITY has no substitute. Further, we have the knowledge - and we take the time - to produce products for you that add VALUE. Our main aim is-

* Consistent Excellent Quality
* Highly customer focussed
* Expedient Delivery
* Value at no Greater Cost
* Our customers have appreciated this philosophy for many years.

Our strong technical knowledge makes us intensively aware of your needs, be it in product performance, technical information or prompt delivery. The considerable practical experience gained by us is easily accessible to customers because all sales enquiries and technical advice are handled by senior staff members, who have a sound technical background.
The EDUTEK™ brand stands for customer service and value. We believe that today business is more about offering services as per customer requirement and not just selling of goods.
DEPARTMENTS

EDUTEK™ INSTRUMENTATION is a major manufacturing, assembling and consolidating Company of repute, which is expert in the manufacturing and supplying of Hospital Furniture, Laboratory Equipment & Supplies, Medical Equipment & Supplies, Incinerators, Pharmaceuticals and Relief Materials.

Company's motto is to work with integrity, respect human values and have a constant desire to excel in services for providing medical equipment & supplies worldwide, using latest technologies.
EDUTEK™ INSTRUMENTATION is committed to achieve customer satisfaction by supplying Quality Products & Services, adhering to customers' delivery requirements & also ensuring continual improvement.The company has been From time to time divisions have been added and presently the Company has the following major departments : -
a) Manufacturing
b) Marketing
c) Inspection at Manufacturing Sites (IMS)
d) Purchase
e) Packaging & Internal Inspections (PII)
f) Handling & Delivery (H&D)

To ensure the most economical packages, uses its experience and expertise as follows:-
Equipment of diverse origin can be assembled and integrated in the specific customer requirements.

Providing best infrastructure for assembling, handling and containerization of the goods.

Using most competitive shipping lines with shorter delivery time.
Quality is our Guarantee, Service is our Commitment
REMEMBER QUALITY ALWAYS PAY IN LONG RUN.